Making environmentally and ethically thoughtful choices is difficult - especially as a university student. When you lack both time and money, it's hard to justify low-waste alternatives that both take up more time and often more expensive up front.
I've been trying to reduce my trash production and carbon footprint since moving out of my home.
Living green is definitely not the most convenient lifestyle, nor is it possible for everyone. Living completely zero waste requires you to be in perfect health. There are times when you can't compromise on using single-use disposable items, like needles and medication. If you haven't had a meal all day, and the only option is a pre-packaged sandwich, sometimes you have to choose the "wasteful" option. But that's okay! Participating in a completely zero waste lifestyle requires people to be in perfect health and live in an environment that supports green living.
However, that doesn't mean that there aren't small changes you can make to start living a more sustainable lifestyle.
Food takes a surprisingly long journey to get to your dinner plate. As a result, there's an incredible amount of loss between harvest and consumption. Try to shop locally, through a farmer's market, or a food co-op. Often times, they tend to also be cheaper than shopping at traditional grocery stores because the produce is in season. The food also tastes fresher, too.
Paper towels, plastic cutlery, disposable coffee cups - these collegiate staples both wreak havoc on our planet and our wallet. Replace paper towels with old shirts and towels, plastic cutlery with flatware you already own, and disposable coffee cups with old jars or a reusable cup. These alternatives don't have to be expensive and are often things you already own.
Keep a clean jar, or travel cup, and reusable cutlery in your backpack when heading to class. That way you'll never be caught off guard.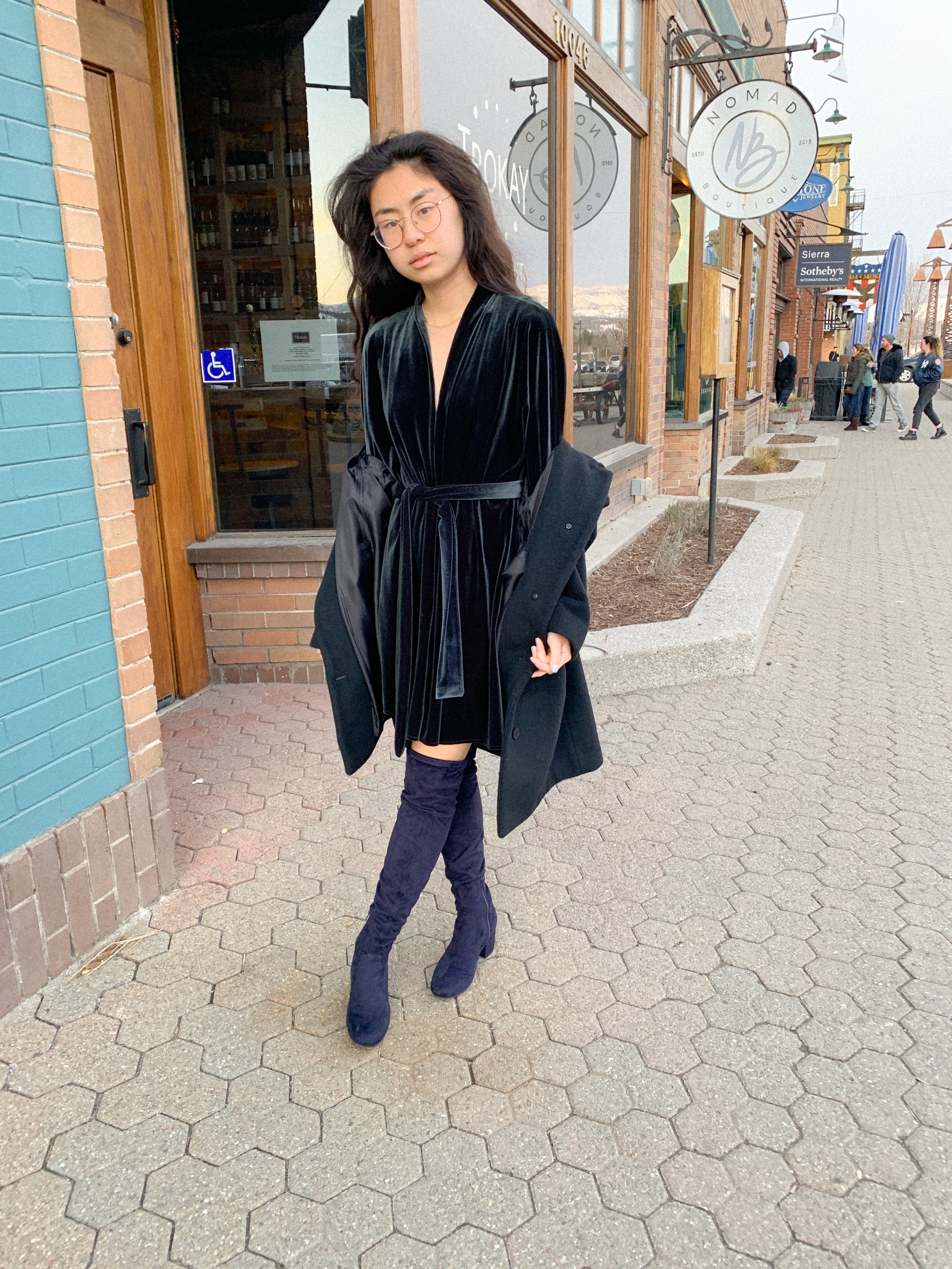 In a world of constantly shifting trends, it's tempting to shop endlessly and buy new clothing every season.
I've made it a new year's resolution to stop mindlessly shopping and start consuming thoughtfully. So far it's going pretty well! Instead of shopping new, I've starting thrifting and making my own clothing.
However. there are some things that I can't compromise purchasing second hand, like underwear. For the things you have to purchase new, shop from ethical retailers instead. Although they may be slightly more expensive than their fast fashion counterparts, I've found that shopping secondhand and DIYing frees up a little bit of my budget to make those purchases.