Groovy, soulful and eclectic, Bossa Nova has been in my ear all damn month. It's a Brazilian style of jazz that was actually introduced to me by my father when I was very, very young! If you enjoy lo-fi beats, but want something a little more on the brighter side, I highly recommend listening to some Bossa Nova!
Allana is a Canada based YouTuber who primarily creates content on fashion and beauty! She's incredibly charming, drop-dead gorgeous, and makes me audibly laugh whenever I watch her videos. She also has an adorable cat named Meryl whom I want to steal and love forever.
I'm still on the cartoon train, baby. Futurama is about a pizza delivery boy from the year 2000 who gets cryogenically frozen and wakes up a thousand years later. If you're into The Simpsons, Bob's Burgers, or South Park, I highly recommend giving this one a go.
Available on Hulu
Because the weather has been cooling down a bit lately, I've been rocking a lot of denim! My favorite pairs of denim lately have been The Modern Boyfriend (which is currently on sale!!) and The Cheeky Straight Leg, which are both from Everlane. They're sustainably and ethically made in what they claim to be the "world's cleanest denim factory," which is great news for the planet and your moral compass.
Although Everlane has a reputation for being on the more expensive side, their denim is priced in the same range as Urban Outfitters and Levi's, making them a great slow fashion alternative.
If you do purchase your own pair of Everlane denim, I would recommend sizing down one or two sizes, depending on how snug you want them to fit around the seat.
Davis is definitely on the dry side. I've been using my Muji diffuser every single night to combat the dryness and to add some soothing scents as I'm about to go to sleep. Sleek, minimalistic, and useful, this little diffuser has made its way into my evening routine every night.
I'm trying to reduce my carbon footprint and finally purchased a dedicated reusable cup for my coffee-shop outings. This little guy from KeepCup has a sustainable sourced cork band around it to protect your hands from heat, is made from super durable glass (I may have dropped it in my car once or twice without any problems), and a lid. All the parts of this little cup are replaceable too - so you don't have to worry about tossing the whole thing out if a part breaks.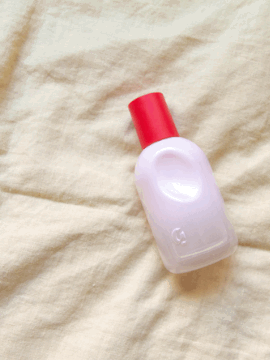 When I initially purchased this perfume, I hated it. However, something clicked when I gave it another shot recently, and I absolutely fell in love with the scent. Slightly peppery, slightly sweet, slightly sassy, it's the perfect combination of scents to enhance what makes you, well, you.